It is only in recent times that the term "The Wainwright's" has come into common use. When we started to "bag" and document on this web site the summits that Wainwright had documented in his Pictorial Guides little did I know what it would lead to and what I would find out.
At that time, the back end of 2002, we decided that we needed an excuse or a reason to keep coming back to the Lakeland Fells. An excuse is definitely the wrong word to use, but I needed a goal, something to aim for. During the previous 18 months we had been beset with the foot and mouth outbreak that had curtailed what we had just started – regular walking trips. I think that this left most of the walking population of this country frustrated, so when the restrictions placed on access to the countryside were lifted everyone seemed to head into the hills with a vengeance.
The Terrible Trio as I call ourselves, three totally different people, seemed to be up for a challenge, something that was attainable yet still big enough to make us work. The idea was born to "bag" every summit that Wainwright had documented. At the time I thought it was an unusual sort of thing to do, in the past I found myself returning to the same fells time and time again. By starting this quest I knew that I would be forced to visit some parts of the Lake District that I would never have considered going to before.
After one particular walk that we had done I found myself sending an E-Mail to a work colleague down south that had some of the images from the digital camera and a bit of text describing what we did at the weekend. I printed this out and showed it to a few people, just to show them some of the images and it got me thinking about how I can't remember many details from some of the previous walks that I have done over the years. Maybe I should do this sort of thing after every walk, well that idea led on to me building a local web site on my PC at home, well it wasn't a web site at the time just a collection of documents. Then I realized that I had a sort of mini web site and that led me to building the web site that you see today! (from little acorns……..!)
In Scotland there have been lists of "Munros" for years, then there are the "Corbetts". I believe there are mountains called "Donalds", "Percys", and god alone knows what else. These "lists" are all based around height. In Wales there are the "Welsh 3000ers ", again referring to height. Meanwhile back in the English Lake District there are a group of hills that are not listed by height, are grouped together in one location that range from under 1000′ and up to 3210′. No distinction is made in this list between "tops" or "summits" or distance between higher ground! These are the "Wainwright's" All the fell tops ranging from the sublime to the ridiculous have been cataloged, drawn, thought upon and finally printed. Of course the FRCC (Fell and Rock Climbing Club) has it's own list that includes all the "Wainwright's" plus 30 or so more summits that AW finished up with his "outlying" fells. Although today the FRCC list makes more sense, it in no way compares to the "Wainwright's" that AW so carefully and precisely brought our attention to (accept no substitutes!)
Even Trail magazine has jumped on the bandwagon, probably realizing that there are lots of people out here who do collect summits. With a new editor back in September 2003 they started to list "bags" on the featured routes, then they did a Wainwright special in October and now always include the "ticks" along each route.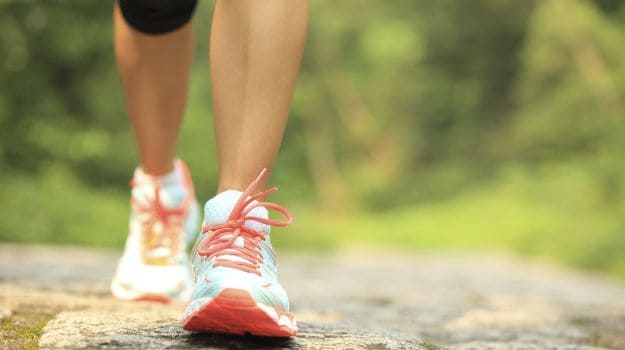 For me the "Wainwright's" mean the Lake District. There is not one single "Wainwright" that cannot be reached by a mere mortal on foot instead of by climbing, I refer to one of the "Munros", the aptly named Sgurr Dearg ( The Inaccessible Pinnacle in English) on Skyes Cuillin Ridge, only really accessible by climbing and abseiling down. The other advantage is that again unlike many of the "Munros" there is no long "walk in" to the Lakeland Fells. There seems to be so many "munros" that involve a days walk in from the nearest road before you begin an ascent. All the "Wainwright's" are easily accessible from roads or places of inhabitation.
The "Wainwright's" are also near to where I live, this is probably the most important factor! If I lived in central Scotland I would probably be writing a web site about the "munros". But then again who knows what might happen in the future! Thinking about this has made me realize that Sarah only lives within spitting distance of North Wales, so I guess all the Welsh 3000ers are going to be done as well! Maybe this would be good training for the "munros" who know's?
Watch this space from tv box android!